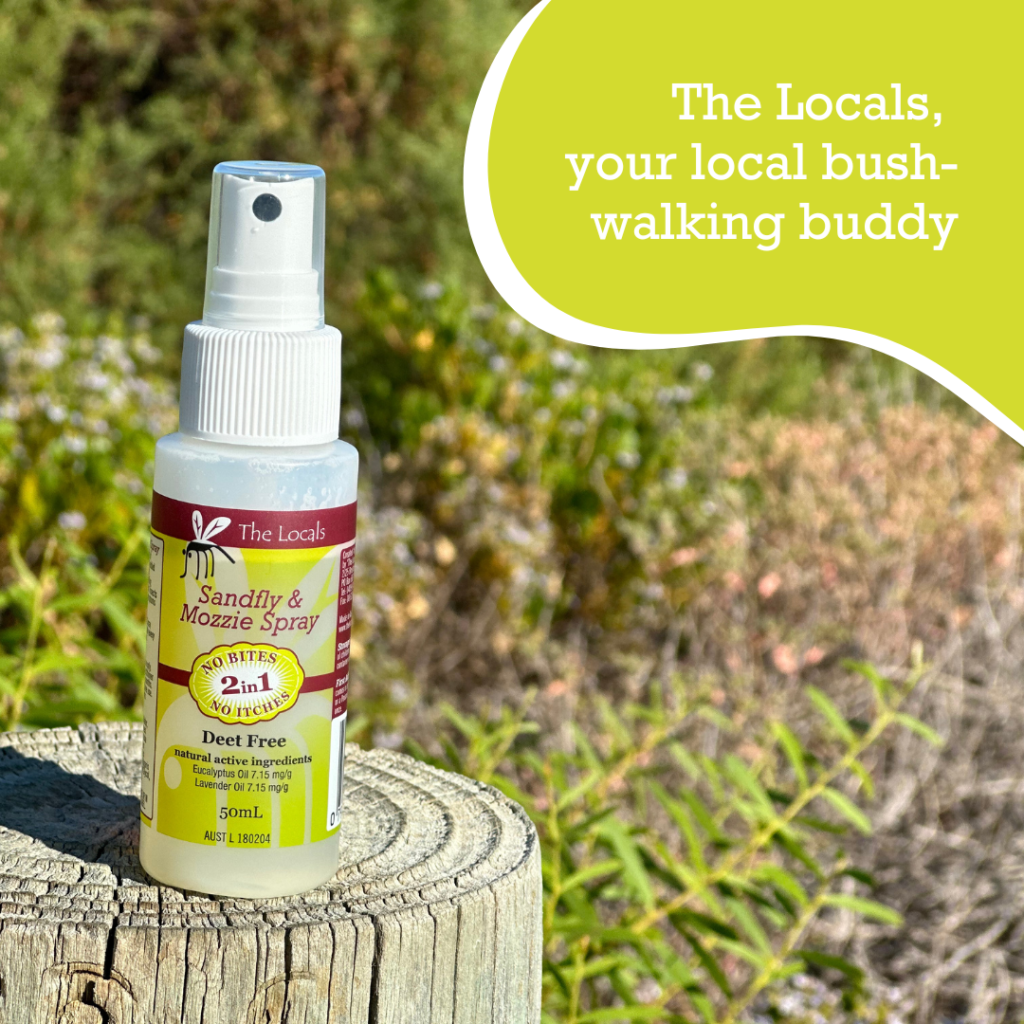 When I moved to Point Samson with my family in 2003 I thought I'd found the perfect place in Australia. It was a small (population of 500) fishing port on the north west coast of WA, idyllically surrounded by beautiful sandy beaches and those perfect mangrove spots to catch a few fish and crabs. But when the easterly breeze stopped and the spring tides arrived I discovered the sinister side of Point Samson; the reason that drove tourists out of town and sent even the hardiest of residents to the safety behind closed windows and doors. Arghhhhhh SANDFLIES!!!! and MOSQUITOES.
It was douse up in repellent or DIE. But when it came to buying any locally I was concerned to find most brands all contained DEET (N,N-Diethyl-meta-toluamide). From my limited knowledge back then of its toxicity, it's pungent odour and the scary fact that it would trigger an asthma attack on my 7 year-old son, I was certainly not about to use any of these brands to the extent that was needed to stop the deluge of Point Samson's mosquitoes and sandflies. So I set about searching for a safe alternative for daily use on my 3 young children and myself.
Resorting to my previous knowledge and use of aromatherapy products at home and with my last business "HotBods Creatures" I decided to trial my own blend of essential oils. I was amazed, my first formulation worked! We had a small outhouse laundry, I rubbed some of this blend of oils on to my arms and legs and I recall standing amongst the mosquitoes in this small enclosure, just watching them hovering and not even landing on my skin. Not one bite, but oops I forgot that exposed gap between my t-shirt and shorts and found in that short space of time at least 8 bites on my midriff where I'd missed with the oil.
…Well, that was how my non toxic bug repellent The Sandfly and Mozzie Stuff was created. But it was thanks to the support of friends and locals and my love of a challenge that I set out to turn a great product into a prosperous business.
Like many small businesses The Locals Sandfly and Mozzie Stuff grew from the workings at home on the kitchen bench. Selling to a few local shops and caravan parks, The Sandfly and Mozzie Stuff quickly gained a loyal band of advocate users, taking it on their travels with ensuing interest from regional and then interstate Visitor Centres, Camping Stores, Caravan Parks and Pharmacies all demanding stock our product.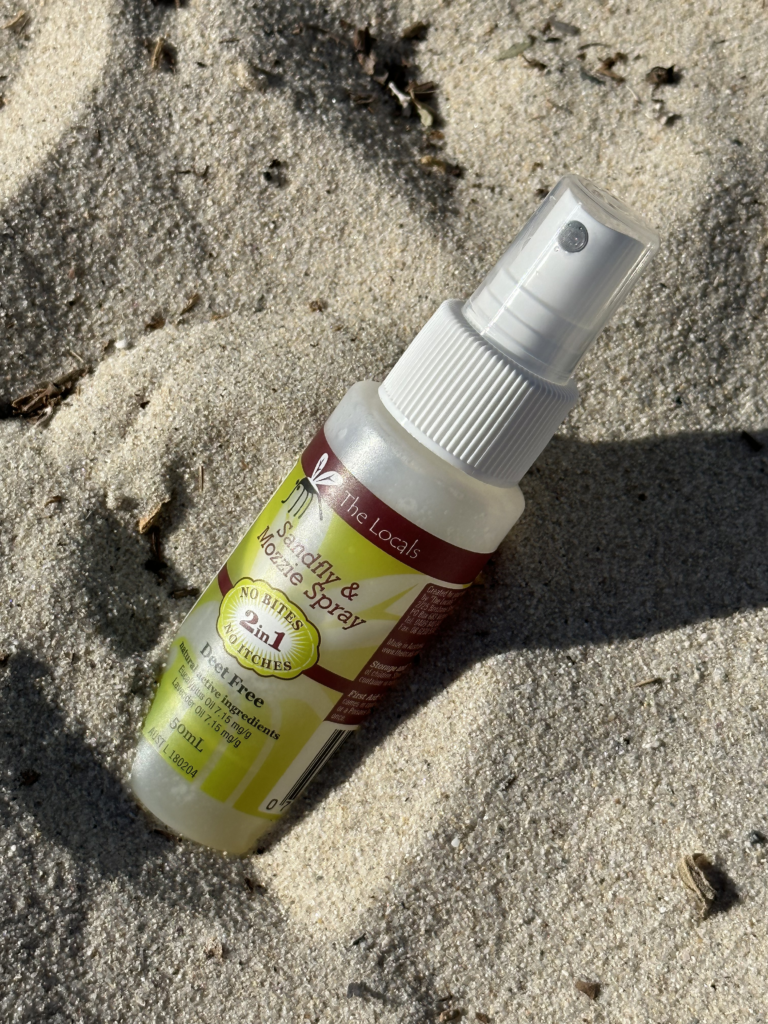 Today The Locals Sandfly and Mozzie Stuff is available at over 1000 national outlets. I have designed and created several new products and introduced manufacturing standards to suit the needs of our customers and requirements of our retailers. Production is now carried out at our Factory in NSW with stock and dispatch handled from our warehouse in Sydney. I also recently moved to Darwin, where with moderately less mosquitoes and sandflies I continue to run the business and develop the range of products. My children have all left home, although the responsibilities being a mother never ceases, it does enables me the flexibility to take to the road myself, introducing The Sandfly and Mozzie Stuff to new towns and outlets (watch out for my green and white mozzie van). And if you call the company, I still enjoy personally taking your call.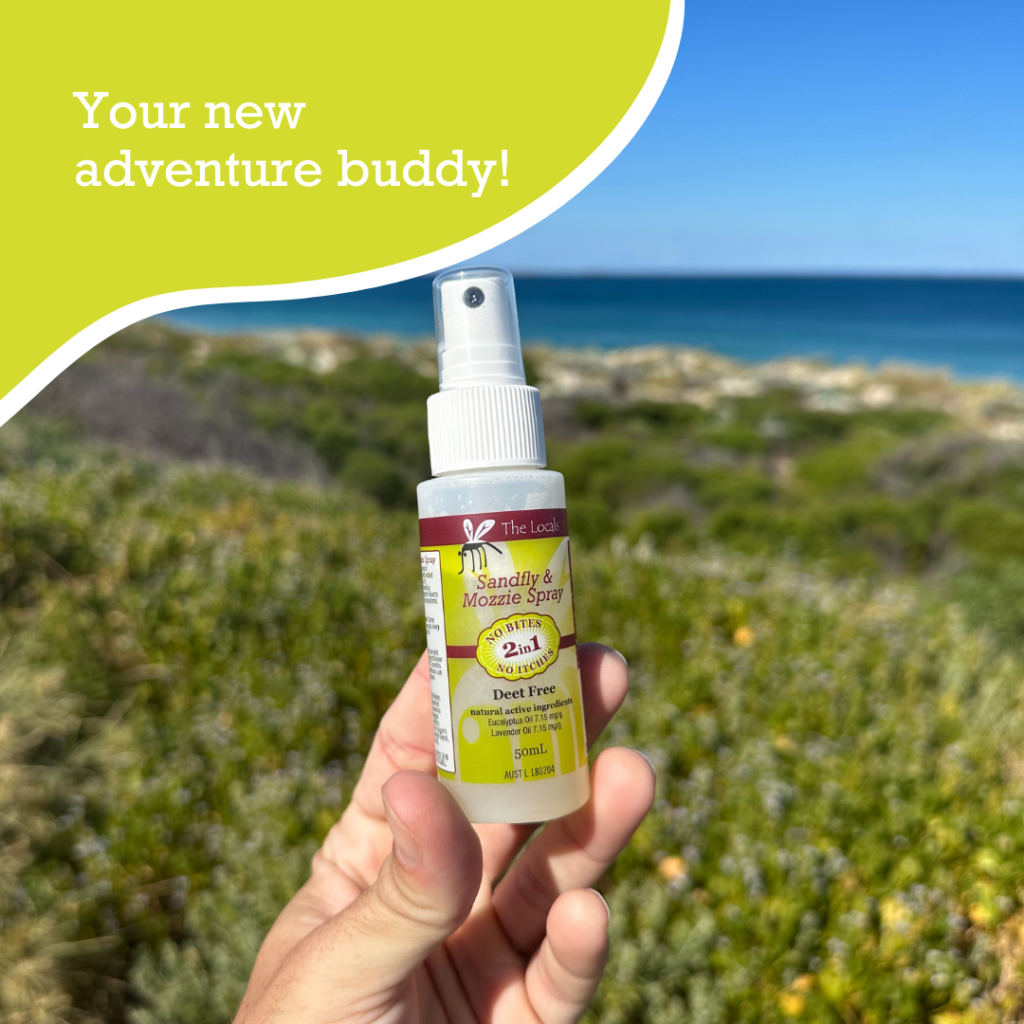 Susy Griffiths the founder and creator of The Locals Sandfly and Mozzie Stuff commenced the business in 2005. Her background in design and marketing and her passion for natural products has lead her on an incredible and fulfilling journey.
After 10 years of hard work and a great deal of dedication Susy Griffiths now proudly produces one of the only natural insect repellent in Australia that is both licensed and approved by both government departments; The TGA (the Therapeutics Goods Administration) and the APVMA (The Australian Pesticide and Veterinary Medicine Authority), ensuring her products are SAFE, EFFECTIVE and REMAIN SO for lifetime of the product.
Susy's latest invention the Ultrasonic Water Transformer, is a safe and natural alternative to the toxic Mozzie Coil. Check it out on the products page
Susy Griffiths
Creator of The Locals – Sandfly and Mozzie Stuff