What makes it so special?
This unique all natural DEET free insect repellent formula not only repels Sandflies (Midges) and Mosquitoes. That can carry harmful viruses such as Ross River, Barmah Forest and Dengue Fever. But on the occasion when you just didn't realise until too late or have woken itching from that one mosquito that somehow found its way into your room.  The Locals DEET Free Insect Repellent formula contains active essential oils. Proven to work at a cellular level to help relieve the itching and swelling from these bites.
Its pleasant aromatherapy scented blend of Lavender and Eucalyptus essential oils with added Thyme and Lemongrass creates an effective deterrent barrier against landing insects. Whilst the fine molecules of the essential oils are absorbed into the blood stream. Where they immediately set to work on assisting any allergic reaction to bites. Stimulating tissue repair and acting as protection from infection.
Clinical trials by Chemskill both in the NSW laboratory and under controlled QLD field studies, has been proven The Locals DEET free insect repellent "Sandfly and Mozzie Stuff" effective against Mosquitoes and Sandflies (Midges).
But it's what we hear from our customers; out in the bush, at the beach, or just in the backyard that has made The Locals so popular. 
I no longer venture outside without applying this insect repellent lotion. It is very soft on my sensitive skin, smells pleasant and definitely keeps the insects away. I love it and definitely recommend to everyone with sensitive skin.
Easy to apply and definitely works to keep those pesky flies and mozzies away. Highly recommend and have no fears to apply to babies too. A must have for the outdoors.
Natural mozzie Lotion I love this product and have had difficulty sourcing it until now. Works so well for my kids and non harmful and smells amazing. So glad I found it again and free delivery is awesome!
Simply the best insect repellent on the market. Use it as a moisturizer everyday and I'm Mozzie bite free. Fab product.!!
Suits me perfectly I love this product as I live in an area where I have to put a repellant on every day. I became allergic to another spray one and ended up with rashes and eczema on arms and legs. I quite like the smell too. I still have to cover up completely to go outside a real pain!!!
Very effective product and good for folk with allergies to run of the mill repellents - and good for itches !!
This product was highly recommended to us from a friend now we highly recommend to everyone
Best repellent EVER Smells delicious yet works so well, Id never use any of those smelly poisons again. I LOVE IT!
This Sandfly and Mozzie Stuff is amazing. Literally saves me from sure misery
This is the best works on all biting bugs … I've try all the others and they only work on some things not all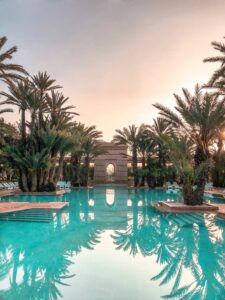 The sun is calling, and so is the allure of tropical Summer destinations. However, the one buzzkill that threatens these
Read More »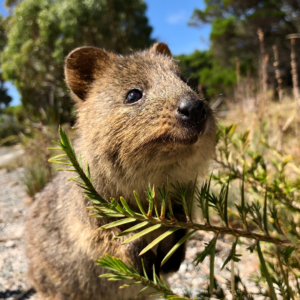 As the Southern Hemisphere ushers in the warmth of summer, Australia unfolds its diverse landscapes, inviting travellers to embark on
Read More »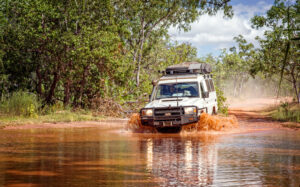 As the scorching sun of summer returns, having the right outdoor mozzie repellent by your side is imperative to deal
Read More »
Save 10% off your first order when you subscribe to our newsletter.