CCamping is a magical experience, but without natural ways to keep bugs away, it can quickly be turned into a nightmare! Bugs…these tiny creatures can be more than just a nuisance; posing a health risk and disrupting the serenity it can be the real make or break of the perfect outdoor trip.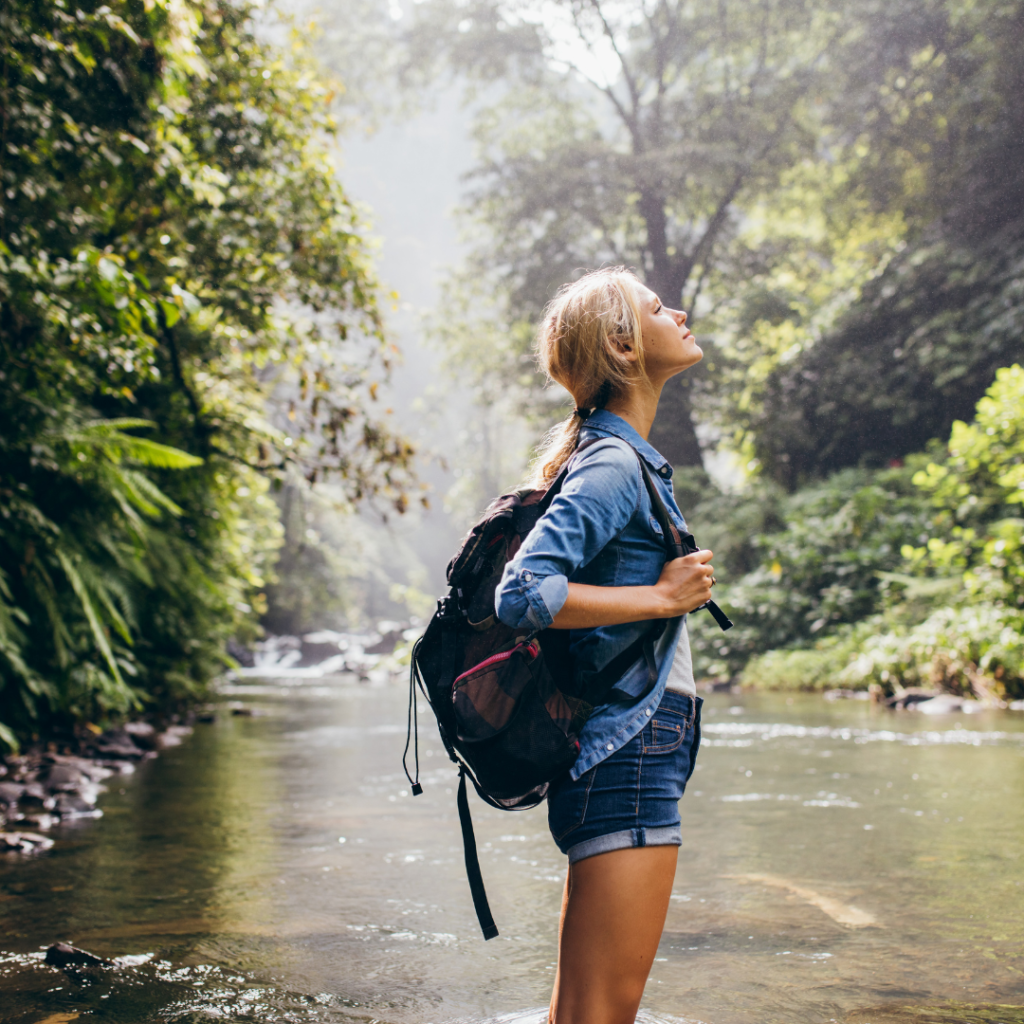 In this comprehensive guide, find the natural solution to keep those pesky buggers at bay and equip yourself with the knowledge to make any camping trip an experience to remember. 
The Bug Problem  
Bugs can quickly become a formidable foe when you are out in the wilderness. Not only are they annoying, but they can carry diseases and, for some, even trigger an allergic reaction. Common camping bugs such as mosquitoes, ticks and flies which can transmit Lyme disease and Dengue fever. So how can we stop them before it becomes a problem?
Natural Bug Repellents  
The easy choice would be to go to your nearest grocer and purchase bug spray filled with chemicals and other non-natural nasties, which can cause reactions for some of us more sensitive skin campers. Fear not, as we will break down some sustainable natural options for you to take on your next trip.
Essential Oils  
Essential oils are an excellent organic alternative friendly to the skin that has been repelling bugs for centuries. Some of the ingredients include citronella, lavender, and eucalyptus. Available at most stores, you can purpose them as they are by putting them on the main areas where you may get bit or alternatively make your own insect repellent in the form of a spray or roll-on stick for easy application when you are on the go. 
Herbs and Plants  
You could probably guess this next part; considering that most of our essential oils are derived from flowers and leaves, it would be safe to say that nature also provides natural herbs and plants that aid in keeping back any bloodsuckers. Plants such as basil, mint and rosemary all contain a strong smell. These plants could be extracted for their oils or crushed, breaking their enzymes and releasing the smells that will protect you from any potential attacks. 
Campfire Smoke  
Alternatively, throw them in the fire when winding down at night after a big day of having to be subject to annoying company. The last thing you want is for them to keep bothering you when they should be off the clock. A nice, fun way to keep the flame alight and produce pleasant smells to keep the bugs away could be throwing in these herbs on the fire. Naturally, the smoke itself is enough to smoke out any pests, but the bonus of beautiful smells makes for a pleasant evening. 
Clothing and Gear  
As can be seen, there are all sorts of remedies and products you can buy, but it is always good to think about your base layer. Wearing the right clothing can be a game-changer in bug protection; if the weather allows for it, think of your longer-sleeved shirts and pants that will cover up any skin; clothing can be lightweight and breathable for maximum comfort. Consider other gear such as fly-nets or cork hats if you feel extra Aussie. 
In this ever-evolving journey of life and the plethora of options available with new products, it's often a welcome opportunity to reacquaint ourselves with the simpler, natural gifts available to us. We can begin right from the comfort of our own homes before embarking on our adventures. It's time to use natural ways to keep bugs away.